Donut.js BBQ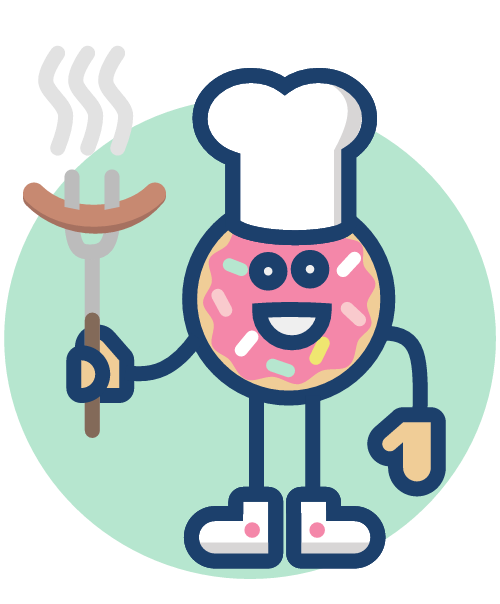 This month is the second annual Donut.js Barbecue!
It's on Tuesday, July 25th at 6pm at Laurelhurst Park.
RSVP for BBQ!
We'll be at 'Picnic Area F', a short walk from the north entrance of the park (exact location, whole park map)
We'll provide donuts, soda, and other snacks.
It's a potluck, and we encourage donut-themed food!
We'll have at least one grill.
BYOB; alcohol is allowed.
Our Code of Conduct will be in full effect.
More details coming soon!
Donut.js August
Donut.js will be back at a new location on Tuesday, August 29th at 6pm. You'll find us at Code Fellows PDX at 30 NW 10th Ave, about a block east from our previous venue, right across from Powell's. Tickets will be on sale soon!
Speak
Want to speak at Donut.js? We're accepting proposals here! Your talk can be anything from knitting machines to the JavaScript v8 engine. And nope, you don't need to be an expert to speak.
Submit a Talk
Sponsors
Donut.js is a not-for-profit event. We use sponsorship money to cover our event materials costs and donate the rest to a local charity. Want to sponsor Donut.js? You can learn more about sponsoring here! Sponsor Us
Code of Conduct
All participants are expected to follow the Donut.js Code of Conduct. If following this seems silly, please don't attend!
Organizing
To contact the organizers, or if you'd like to get involved, check out some of our open GitHub issues where we are discussing speakers, sponsorships, etc. Or reach out to @donutjs on Twitter!
Follow Us!